Our story began in May of 1995, with an immigrant entrepreneur, Gurmit Singh Bhatia. After years of working with the largest national biomedical equipment rental company, he established a small biomedical service company in Houston, Texas. After several years of struggle and eventual success and stability, Gurmit joined forces with another entrepreneur and veteran of the medical industry, Greg Salario, to establish US Med-Equip.
With a common respect for employees, seeking team members that bring the organization to the next level and expecting the best, Gurmit and Greg have made US Med-Equip an industry-leading medical equipment company in the U.S., focusing on medical equipment rentals, medical equipment sales, biomedical repair services, and asset management services and solutions.
It's not all talk at US Med-Equip. We have the stories, testimonials and news articles to back up our mission and vision in action.
Please take a look and see just how our past has contributed to company's success today and why hospitals across the United States continue to choose US Med-Equip for their RFID asset management and tracking, and movable medical equipment rentals and purchases.
2022
2021
2020
2019
2018
2017
2016
2015
2014
2013
2012
2011
2010
2009
2008
2007
2006
2005
2004
2003
2022
725+ employees, 80+ branches, 70+ Sales Reps
US Med-Equip acquires Freedom Medical
Houston Chronicle Top Workplace Award (4-time)
Inc. 5000 Fastest Growing Company (10-time)
USME launches new branding, new logo created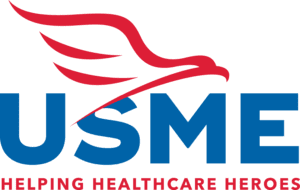 2021
2020
2019
2018
2017
2016
2015
2014
2013
2012
2011
2010
2009
2008
2007
2006
2005
2004
2003