Atlanta, GA – VERO Biotech Inc., known for its life-saving GENOSYL® DS, is strengthening hospitals' on-demand access to its "technological breakthrough" under a strategic partnership with US Med-Equip.
Under the agreement, US Med-Equip, recognized nationally for its extraordinary on-demand service and patient-ready medical equipment, will help deliver and set up VERO Biotech's tankless inhaled nitric oxide (iNO) delivery system used by clinicians to help improve critically ill patients' oxygenation.
GENOSYL DS is the first tankless inhaled nitric oxide delivery system approved by the U.S. Food and Drug Administration. Inhaled nitric oxide dilates pulmonary blood vessels and may be used to improve oxygenation in neonatal infants with hypoxic respiratory failure and pulmonary hypertension. Unlike tank-based systems, GENOSYL DS generates and delivers iNO at the bedside using small disposable cassettes. This eliminates the need for clinicians to manage large, cumbersome tanks, helps to simplify clinical workflow, and streamlines patient care.
"An increasing number of clinicians are adopting GENOSYL DS to treat patients with respiratory complications. Leveraging the capabilities of the US Med-Equip team and its strong operational foundation further supports our mission to provide our product on-demand to healthcare providers across the nation," said Brent V. Furse, CEO and President of VERO Biotech.
As a "Top Workplace," US Med-Equip's team of professionals are driven by their shared mission to help healthcare heroes and fulfill every order of equipment, such as the GENOSYL DS, as though it was intended to treat their own family members.
"Clinicians entrust that we will deliver the highest quality life-saving equipment where they need it when they need it for patients in their care, and VERO Biotech's team shares our commitment to doing everything possible to support them," US Med-Equip CEO Greg Salario said about the companies joining forces.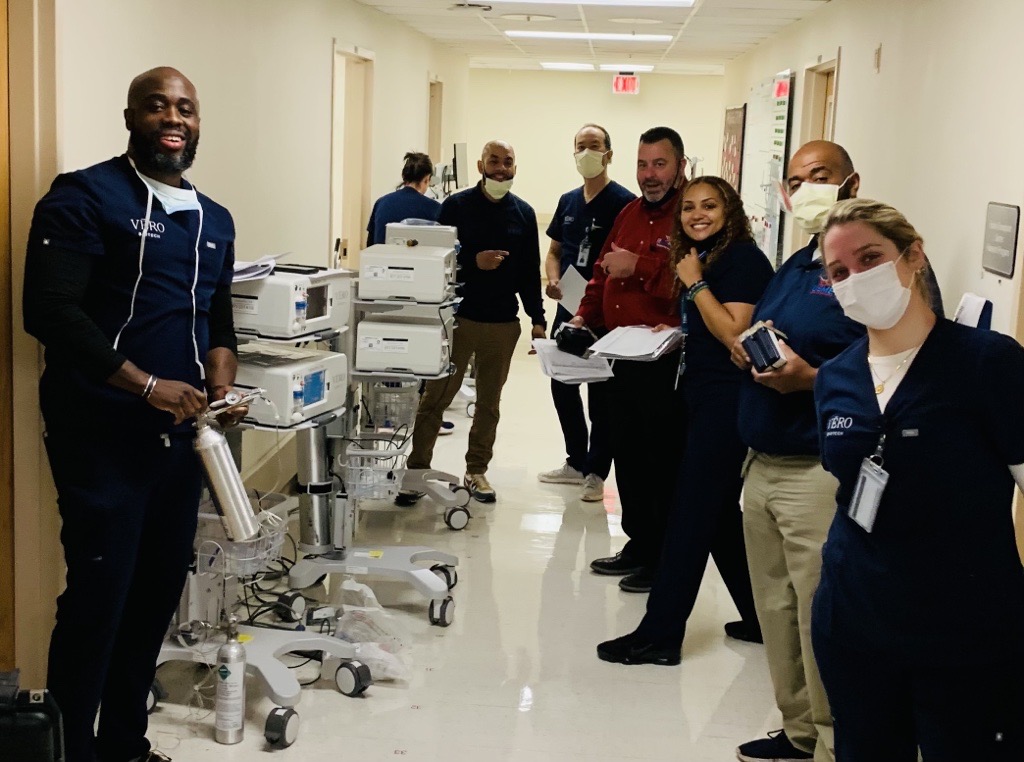 USME and VERO Biotech teams delivering life-saving equipment to Emory University Hospital in Atlanta, GA