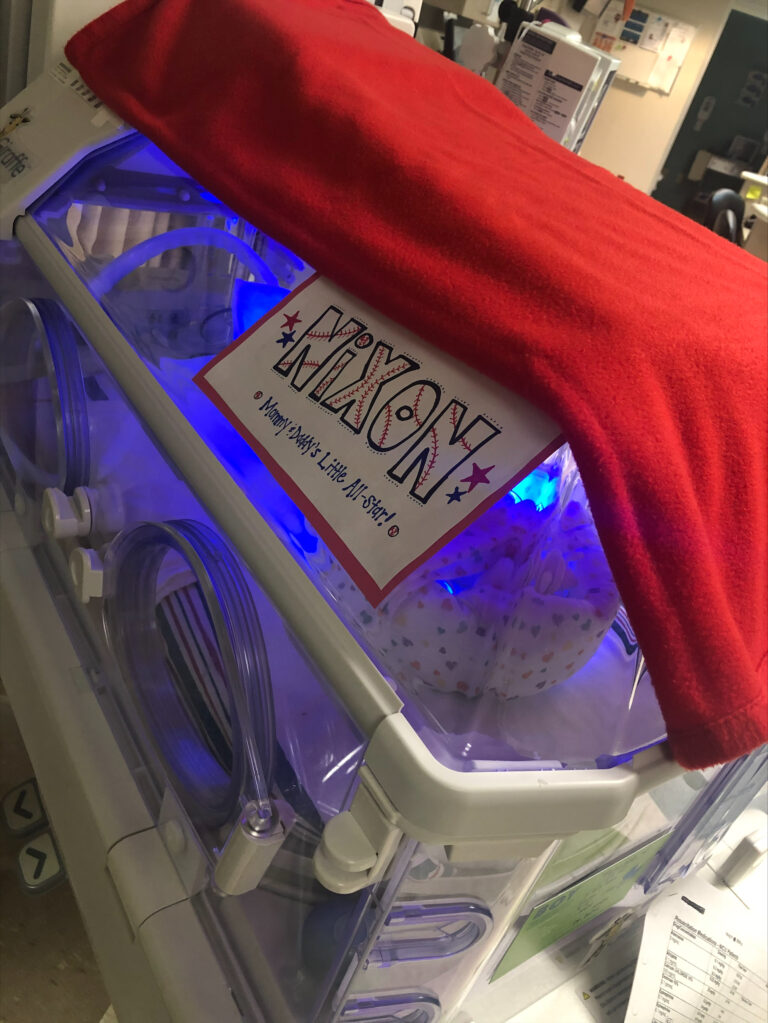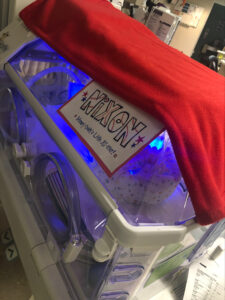 US Med-Equip Louisville branch Team Leader Dustin Temple had been working at USME for a year and a half when his wife began having pregnancy issues. Facing a severe case of pre-eclampsia, doctors knew an emergency C-section was needed for the health of their baby, Nixon, and his wife, Kayla.
After the infant was delivered, the next four weeks would be critical for the infant's health. A GE Giraffe OmniBed Carestation, GE BiliSoft Phototherapy light and Vapotherm Precision Flow Plus Heater Humidifier were among the medical devices used in the hospital's Neonatal Infant Care Unit to help the baby grow.
"The bed my son slept in 20 hours a day, that kept him warm, was one of ours. It came from my location. It made me realize – on a whole new level – the importance of what we do."
Dustin also expressed his gratitude for the incredible dedication and expertise of the nurses who helped him and his wife in the NICU, who played a crucial role in delivering the couple's firstborn. The care and compassion provided by the nurses, supported by USME's equipment, gave the Temple family the comfort and peace of mind they needed through this challenging time.
"It didn't matter if it was ten o'clock at night or eight in the morning, the entire staff in the Labor and Delivery and the NICU were always warm and open to us. We could never thank the team at Clark Memorial Health enough for everything they did to allow us to have the beautiful children we do today."
Two years later, Nixon had grown to a toddler and was ready to become a big brother. The pre-eclampsia returned, and Dustin and Kayla were back in the hospital, pregnant with their second child with complications and the need for another C-section. While waiting outside the operating room Dustin spotted one of USME's GE Airborne 750i Transport incubators. "The first thing I did was look at it and make sure it wasn't due for PM. Lo and behold, it wasn't because we had just swapped it out."
Dustin's daughter, Spencer, was in the NICU for 19 days. The experience helped him gain a deeper understanding of our mission.
"When it's your own family, you realize the importance of what we do and what the end goal is. Providing smart solutions for our partners and the patients they serve means a whole lot more once you experience it firsthand, when it saves one of your loved ones."